FIRE ALARM POWER SUPPLY The PSN Series is designed to provide the power and flexibility needed for the most demanding fire system installations.
UL , cUL, CSFM Listed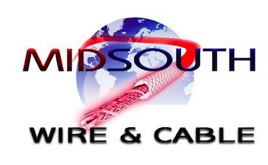 PSN series of notification UL Listed Fire Alarm Power Supply Supplies
offers reliable notification
power with unprecedented versatility. The power supplies offer either
6 or 10 amps of continuous power through 4 or 6 outputs respectively.
Each output is rated at 3 amps and it may be used continuously without
any derating.
Web Pricing Listed Below






UL , cUL, CSFM Listed
• PSN-64 has 6 Amps with 4 Outputs
• PSN-106 has 10 amps with 6 Outputs
WEB PRICING
PSN-64 @ $379.00 Each
PSN-106 @ $439.00 Each
UL , cUL, CSFM Listed
• PSN-64 has 6 Amps with 4 Outputs
• PSN-106 has 10 amps with 6 Outputs
• Outputs Rated at 3 amps max each
• Can be configured as up to three class "A" Style "Z" notification circuits
• Supervised Battery Charger: 27.3 @ 1A (supports 7-55 AH batteries)
• Two Trouble Relays (5A at 30VDC)
General System Trouble (programmable for AC delay)
Low AC Trouble
• Diagnostic LED's
Status LED's for Active NAC and NAC trouble conditions
Status LED's for Earth Fault (Amber), AC (Green), Battery
Fault (Amber)
• Trouble Memory feature captures troubles which have previously restored
• Synchronized notification appliance circuits
Potter/AMSECO®, Wheelock®, & other major brands
• Configurable output circuits (DIP switch sets options for each circuit)
• Reference EOL allows 2K – 27K EOL value to be used
• Quadrasync provides panel wide synchronization of same or multiple
brands
• PassThru mode allows the Outputs to match the Input Signal
patent pending
PSN series of notification power supplies offers reliable notification
power with unprecedented versatility. The power supplies offer either
6 or 10 amps of continuous power through 4 or 6 outputs respectively.
Each output is rated at 3 amps and it may be used continuously without
any derating.
The power supply operates on either 120 VAC or 220 VAC power input
and has a regulated 24 VDC output. In addition, the panel can charge
up to 55 AH batteries and leads the industry in housing up to 18 AH
batteries. The cabinet is constructed out of 18 gauge cold rolled steel
and has a durable red powder coat finish. In addition, a key lock is
provided for securing the door. Ample electrical knockouts are provided
allowing the installer options for running wires and maintaining the
correct separations.
The power supply offers an industry leading Quadrasync function that
allows for multiple strobe circuits of different brands to be synchronized
to flash at the same time. The panel can have four different brands
each connected to its own circuit and all of the strobes flash together.
Each output can independently be configured to provide one of four
synchronizations or steady power. This provides unequivocal flexibility
in new and retrofit installations.
The panel can be configured to synchronize Potter/AMSECO
®
,
Wheelock
®
and other major brand strobe devices. Each output can be
configured the same sync protocol or set independently.
In addition, the panel has an input PassThru mode allows the outputs
to follow the input signal and sync up the input flash. The panel will
recognize the type of input being supplied and pass this through to the
outputs with the same pattern. This input pass through can be selected
on each output independently.
The power supply contains simple dipswitch programming and LED
indications providing the installer indications of the operation and the
ability to correct any faults. A Trouble Memory is provided to allow an
installer to review past troubles and make the necessary repairs. Each
output has an LED to pin point the exact circuit where a problem may
have occurred. Relays are provided for monitoring the general system
and AC failure.
Each output and be independently configured for various applications
and installations. Each output can be independently configured for Class
A or Class B operation, constant power, ANSI Temporal Code 3, Single,
Multiple or Combo Inputs or Door Holder Power.
Prices are subject to change without notice. Inventory is subject to prior sale. Product design, specifications & construction are subject to change without notice. Pictures are for general representational purposes and may not represent actual product. Not Responsible for errors in print, verify all data with us or manufacturer. Terms & Conditions of sale apply, for a copy contact us. Products may be discontinued without notice. Pricing Does Not Include Freight Costs. All trademarks remain the property of their respective holders, and are used only to directly describe the products being provided.
UL Listed FIRE ALARM POWER SUPPLY The PSN Series is designed to provide the power and flexibility needed for the most demanding fire system installations.
UL , cUL, CSFM Listed