Hand Dryer Dryers Comac Corporation Electric Commercial Restroom Hand Dyers Dryer
Comac Blast Hand Dryer Models 200100000 200100002 200100001
Hand Dryer Dryers Restroom Electric Commercial By Comac Model Blast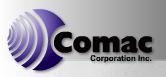 Comac Commercial Electric Rest Room Hand Dryer Dryers in Black White and Gray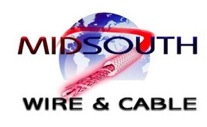 1-800-843-6036
BLAST COMMERCIAL ELECTRIC RESTROOM HAND DRYER DRYERS
WEB PRICING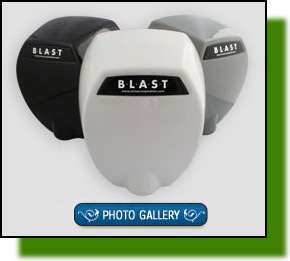 QUANTITY

Blast Model #'s
200100000 - White
200100002 - Black
200100001 - Grey
Web Price Each
1-2 Units

$529.23

3-7 Units

$493.10

8-9 Units

$477.49

10-19 Units

$459.03

20-50 Units

$439.22

51-100 Units

$409.99

101+


CALL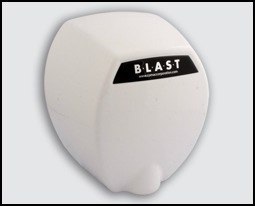 BLAST HAND DRYER OVERVIEW
Power, Design and Innovation…

A combination of unsurpassed drying speed, "universal voltage" and a compact, modern design make the new Comac Blast the best choice amongst high speed, high output dryers.
Throw in an industry leading 10-yr warranty, double that of the competition and the choice is clear.
BLAST HAND DRYERS FEATURES

OPERATING FEATURES -


Unsurpassed drying speed – Blows water off hands and evaporates residual moisture with ultra-high velocity warm air. Dries completely in 10 seconds

Universal voltage – Auto-sensing circuit instantly adjusts to 115, 208 or 230 volts

Cast iron cover – ¼-inch thick cast iron with porcelain enamel finish for the ultimate in durability

Compact, modern design – Elegant housing; the smallest high-velocity hand dryer on the market


Environmentally friendly – Uses 1/6 the energy of conventional hand dryers and costs 25 times less than paper towels to operate
Long lasting – Virtually indestructible cover and high quality mechanism warranted for 10 years
BLAST Commercial Electric Restroom Hand Dryer Benefits
High powered – will dry your hands in 10 seconds
Cast iron cover – virtually indestructible
Universal voltage from 115V – 230V (auto sensing circuitry) – only one model to stock
Green – costs 25 X's less than paper towel to operate
Green – uses 1/6th the energy of conventional dryers
10 year warranty – the best warranty in the business
Smaller footprint than most high speed dryers

COMAC BLAST HAND DRYER SPECS:


Voltage: Universal - 115/208/230VAC 50/60Hz
Wattage: 1450 watts
Amps: 12.6 @ 115VAC, 6.3A @ 230VAC
Motor: 20,000 RPM high-output universal
Air velocity: 16,000 linear feet per minute
Sensor: Solid state infra-red, environmentally sealed
Circuit breaker: Bi-metallic temp. limiting, auto-resetting
Net weight: 24 lbs / 11 kg
Dimensions: 10-3/4" H X 9-5/8" W X 6-5/8" D /
277mm H X 244mm W X 168mm D
Warranty: 10 years entire dryer - See website for details
Cover material: Cast iron, ¼-inch (6mm) thick with porcelain enamel finish
Available colours: White, black, grey
Mode of locking cover: Tamper-proof screws
DISTANCE FROM BOTTOM EDGE OF DRYER TO FLOOR:
Men 47 in / 119 cm
Women 44 in / 112 cm
Children 8-10 years 35 in / 89 cm
Children 11-13 years 38 in / 97 cm
Children 14-16 years 44 in / 112 cm
Disabled 36 in / 91 cm
Hand Dryer Dryers Comac Corporation Electric Commercial Restroom Hand Dyers Dryer
Comac Blast Hand Dryer Models 200100000 200100002 200100001
Hand Dryer Dryers Restroom Electric Commercial By Comac Model Blast
Comac Commercial Electric Rest Room Hand Dryer Dryers in Black White and Gray
Prices are subject to change without notice.
Inventory is subject to prior sale. Product design, specifications & construction are subject to change without notice.
Pictures are for general representational purposes and may not represent actual product.
Not Responsible for errors in print, verify all data with us or manufacturer. Terms & Conditions of sale apply, for a copy contact us. Listed values are approximate and for general estimation purposes only.
Products may be discontinued without notice. Other disclaimers may apply.
All Trademarks & Patents remain the property of their respective holders, and are used only to directly describe the products being provided.