CATHODIC PROTECTION SYSTEMS WIRE CABLE AWG Gauge 8 6 4 2 1/0 2/0 4/0
Applications Cathodic Protection System Wires Cables :
Cathodic Protection Wiring Cabling can be Suitable for direct burial for use in cathodic protection systems for pipelines, storage tanks, pilings, well casings, cables, water storage tanks and other buried or water submerged metallic structures
Cathodic Protection Wire Cable Standards:
- ICEA S-61-402
- NEMA WC-5
- Suitable for direct burial
- Chemical, oil and moisture resistant
- Crush and abrasion resistant
- Sunlight resistant
- RoHS Compliant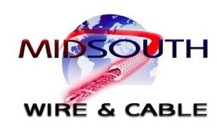 Cathodic Protection Systems Wire Cable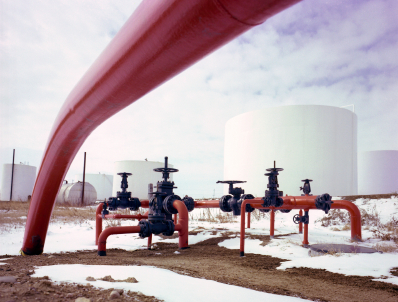 CATHODIC PROTECTION WIRE CABLE SUITABLE FOR DIRECT BURIAL IN CATHODIC PROTECTION

| | | | |
| --- | --- | --- | --- |
| part# | AWG GAUGE | Nom. O.D. Inches* | Lbs./M' * |
| CPM30801 | 8 | .370 | 87 |
| CPM30601 | 6 | .400 | 122 |
| CPM30401 | 4 | .450 | 175 |
| CPM30201 | 2 | .510 | 260 |
| CPM31/001 | 1/0 | .620 | 400 |
| CPM32/001 | 2/0 | .660 | 495 |
| CPM34/001 | 4/0 | .770 | 750 |
| | | | |
Applications Cathodic Protection System Wires Cables :
Cathodic Protection Wiring Cabling can be Suitable for direct burial for use in cathodic protection systems for pipelines, storage tanks, pilings, well casings, cables, water storage tanks and other buried or water submerged metallic structures

WE CAN:
Cut to your length requirements**
Ship to your Job Site
Ship from Warehouses Nation-Wide






1-800-843-6036

email us for quotes
CATHODIC PROTECTION SYSTEMS WIRE CABLE AWG Gauge 8 6 4 2 1/0 2/0 4/0

Applications Cathodic Protection System Wires Cables :

Cathodic Protection Wiring Cabling can be Suitable for direct burial for use in cathodic protection systems for pipelines, storage tanks, pilings, well casings, cables, water storage tanks and other buried or water submerged metallic structures
Standards:
Note: The data shown is approximate and subject to standard industry and manufacturer tolerances.

*Values are approximate and are subject to change without notice.
Shipping tolerances +/- 10%

Prices are subject to change without notice.
Inventory is subject to prior sale. Product design, specifications & construction are subject to change without notice.
Pictures are for general representational purposes and may not represent actual product.
Not Responsible for errors in print, verify all data with us or manufacturer. Terms & Conditions of sale apply, for a copy contact us. Listed values are approximate and for general estimation purposes only.

Products may be discontinued without notice. Other disclaimers may apply.
**
Minimum order quantities apply.
**