UL Type Portable Cord SEOOW / CSA STOOW Wire Cable
SEOOW CORD Designed for indoor outdoor extra hard usage with industrial equipment, construction tools and other electrical equipment. SEOOW Wire Cable Cord Resistant to most oils, acids, chemicals, and solvents. SEOOW Cord Wire Cable can be used for special applications as outlined in NFPA 70/NEC 501.4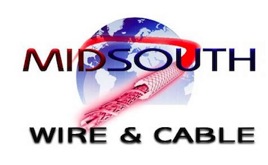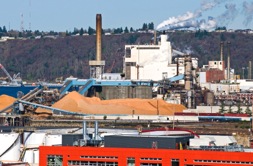 UL TYPE SEOOW / CSA STOOW PORTABLE CORD 600 VOLTS 105-Degree C
[For White] - Part# to end in -02

| | | | | | |
| --- | --- | --- | --- | --- | --- |
| Part# | AWG Size | # of Conductors | Stranding* | Nom. O.D. Inches* | Lbs./M' * |
| SE10604-08 | 6 | 4 | 133X27 | .930 | 635 |
| SE18004-08 | 8 | 4 | 65X26 | .740 | 400 |
| SE11002-08 | 10 | 2 | 104X30 | .630 | 191 |
| SE11003-08 | 10 | 3 | 104X30 | .662 | 243 |
| SE11004-08 | 10 | 4 | 104X30 | .718 | 301 |
| SE11203-08 | 12 | 3 | 65X30 | .606 | 190 |
| SE11204-08 | 12 | 4 | 65X30 | .655 | 233 |
| SE11403-08 | 14 | 3 | 41X30 | .531 | 167 |
| SE11404-08 | 14 | 4 | 41X30 | .574 | 206 |
| SE11603-08 | 16 | 3 | 26X30 | .391 | 80 |
| SE11604-08 | 16 | 4 | 26X30 | .423 | 96 |
| SE11802-01 | 18 | 2 | 16X30 | .349 | 52 |
| SE11804-01 | 18 | 4 | 16X30 | .394 | 78 |
| | | | | | |
| | | | | | |
| | | | | | |
| | | | | | |
| | | | | | |
| | | | | | |
*Values are approximate and subject to industry and manufacturer tolerances.
Portable Cord Wire Cable UL Type SEOOW / CSA STOOW
Applications:

- Designed for indoor/outdoor extra hard usage with industrial equipment, construction tools and other electrical equipment

Standards:

- UL listed
- CSA certified
- OSHA acceptable
- MSHA listed
- Resistant to most oils, acids, chemicals, and solvents
- SEOOW can be used for special applications as outlined in NFPA 70/NEC 501.4
- Can be used in Class 1 Division 1 and 2 locations
Prices are subject to change without notice.
Inventory is subject to prior sale. Product design, specifications & construction are subject to change without notice.
Pictures are for general representational purposes and may not represent actual product.
Not Responsible for errors in print, verify all data with us or manufacturer. Terms & Conditions of sale apply, for a copy contact us. Listed values are approximate and for general estimation purposes only.
Products may be discontinued without notice. Other disclaimers may apply.
**
Minimum order quantities apply.
**