Eddystone Broadcast 5W DVB-T/H & 20W Analogue TV Transposer S7520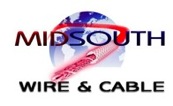 Eddystone Broadcast 5W DVB-T/H & 20W Analogue TV Transposer S7520 Spec Sheet

Special Features
Eddystone Broadcast
5W DVB-T/H & 20W Analogue TV Transposer S7520

S pecial Features

- High quality, compact design
- Dual Mode
- Broadband Modules
- Fully Modular
- Choice of Output Filters
- LCD status display
- Ultra low phase noise
- Web based remote monitoring
System Overview
Eddystone Broadcast
5W DVB-T/H & 20W
Analogue TV Transposer S7520

All the active parts of these transposers are contained within modules which plug into a motherboard inside a common
system chassis. The high quality construction allows simple configuration and alignment changes and easy access for
maintenance. Each sub-system function is contained within the appropriate module. The receiver module downconverts
the input signal to a standard IF frequency; the associated low noise synthesiser, as the upconverter one, is programmable
in 1Hz steps. The synthesisers can be externally locked making the systems ideal for the SFN and precision locked
broadcast operation. Precorrection for the highly efficient class AB FET amplifier is provided at IF. The amplifier is cooled
by dual front panel mounting fans. A standard output filter is housed within a front panel module.
The power supply/display module provides all the DC voltages for the system as well as the control system and status
indications/ measurements.
Inventory is subject to prior sale. Product design, specifications & construction are subject to change without notice. Pictures are for general representational purposes and may not represent actual product.
Not Responsible for errors in print, verify all data with us or manufacturer. Terms & Conditions of sale apply, for a copy contact us.
Products may be discontinued without notice. All Data is Subject to Change Without Notice.