EDDYSTONE Broadcast S7340 1kW TV Transmitter
The S7340 is a high quality TV transmitter consisting of a 20 watt transmitter
exciter feeding a self contained amplifier system. This range provides
a simple upgrade path to digital broadcasting with the addition of a
DVB-T modulator. A wide range of output filters and combiners are available
to meet all transmission requirements. Many of the modules are
common to the remodulation/ transposer derivatives reducing spares
holding in a network operation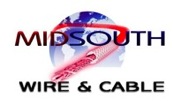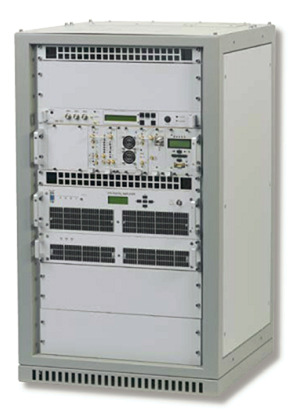 EDDYSTONE Broadcast S7340 1kW TV Transmitter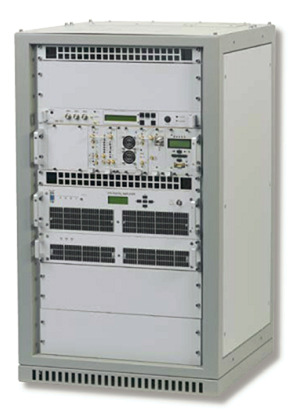 INTRODUCTION
The S7340 is a high quality TV transmitter consisting of a 20 watt transmitter
exciter feeding a self contained amplifier system. This range provides
a simple upgrade path to digital broadcasting with the addition of a
DVB-T modulator. A wide range of output filters and combiners are available
to meet all transmission requirements. Many of the modules are
common to the remodulation/ transposer derivatives reducing spares
holding in a network operation.
SYSTEM OVERVIEW
The self contained high performance modulator provides a standard IF signal to feed the upconverter system normally
mounted below. The upconverter chassis is a series of broadband plug in modules. The synthesiser can be externally
locked making the systems ideal for precision locked broadcast operation. Precorrection for the highly efficient class AB
FET amplifier is provided at IF. The 20 W drive amplifier is cooled by dual rear mounting fans. A standard analogue output
filter if required is housed within the chassis.
There is a choice of amplifier systems. Either a single 1kW amplifier chassis with separate PSU, illustrated, or two 500W
self contained amplifier chassis combined. Each amplifier chassis is equipped with its own display providing its own output
status, and the output status of the system in the case of the 1kW unit.
A choice of output filters are available to meet specific transmission requirements.
Inventory is subject to prior sale. Product design, specifications & construction are subject to change without notice. Pictures are for general representational purposes and may not represent actual product.
Not Responsible for errors in print, verify all data with us or manufacturer. Terms & Conditions of sale apply, for a copy contact us.
Products may be discontinued without notice. All Data is Subject to Change Without Notice.
EDDYSTONE Broadcast S7340 1kW TV Transmitter
The S7340 is a high quality TV transmitter consisting of a 20 watt transmitter
exciter feeding a self contained amplifier system. This range provides
a simple upgrade path to digital broadcasting with the addition of a
DVB-T modulator. A wide range of output filters and combiners are available
to meet all transmission requirements. Many of the modules are
common to the remodulation/ transposer derivatives reducing spares
holding in a network operation